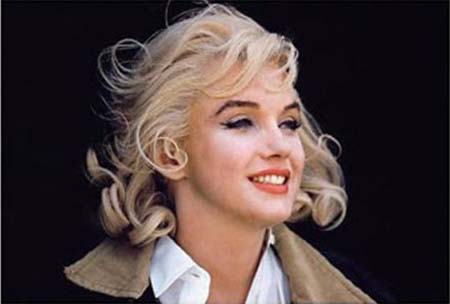 "I don't mind living in a man's world, as long as I can be a woman in it."
Looking fabulous during Christmas festivities may prove to be a little bit difficult. Too many parties and too much champagne.
Thankfully, my saviour friends prepared me in time to prevent any downfall and suggested some products to survive the party season (in style).
This morning I wanted to replicate Marilyn Monroe style (probably because I recently saw the movie: "My week with Marilyn"!) so I head towards the shower room with a mission: to help my poorly hydrated hair to gain volume and strengths.
First step: How to help my after-party hair
I used my Daniel Galvin Junior Organic Hangover Luxury Shampoo and Luxury Conditioner: These lovely products are perfect for this season of parties. They feature lavender essential oil as the key ingredient, to refresh and revitalise dull and tired hair.
The fresh lavender essential oils and vitamins packed into each bottle hydrate and detoxify – so stressed out tresses look glossy, and are left feeling, and smelling, fabulous.
They are also very affordable at £4.99 each.
Second Step: Make myself look like a bombshell
The uber-glamorous 50's tight curl can be easily created with the Instyler.
Instyler is a 3 in 1 hair tool which creates salon-fresh looks (even if you are not a professional hairdresser). And because it straightens, curls and polishes with a rotating cylinder my hair-do looked more natural than with any other hair curlers. It is really worth a try if you are planning to play the Hollywood star role this Christmas season or if you are trying to be Marilyn Monroe, like I am!
Why not ask Santa to bring you one? It's £99 (please Santa don't be stingy!), available at Boots (please Santa don't be lazy) and it can be shared with your sisters and girlfriends... what more would you like from a Christmas present?